Kepard vpn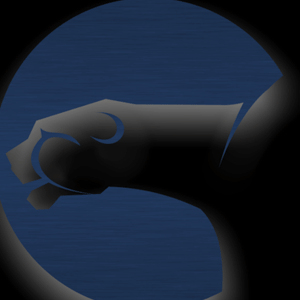 Kepard is a VPN service provider that is small in size and also operates from Moldova. For a small cost, they are offering some really good services. For example, their website is good and so is their software. Users who have tried their service really like their Windows and Android clients. The same might not be said for Apple device users as the clients are not as good there. a 15-day trial period is better but the half-hour free trial each day is also good enough.
Pricing and Features
There is a single Premium package that Kepard has which is $7 per month, and is further reduced to $35 per year if bigger package is used. At this price you can connect to servers in Canada, Germany, Netherlands, UK and US. The protocols that are available are L2TP, PPTP or OpenVPN protocols. There are no restrictions or limits on speed or data usage; but you cannot connect more than 2 devices at one time while using their service. With this service also, you can do P2P downloading while using the Netherland server only.
Their 15-day trial period is strange because for each day you can only connect for 30 minutes and then try out their service. But there is a surprise waiting for you when select this free trial. You also get another 15-day trial period for the Premium service. It is a surprise because you will only find info into this deal when you select the first trial. There is no information regarding the Premium service on the website.
Website & Customer Support
There is nothing bad about the website too. They have had it designed professionally and the same goes for their Android app. You will not miss the characteristic green robot of Android right in the center of the home page. There is not information in the FAQ section but you can have your queries answered through customer support section. The customer support runs on ticketed email system only and yet it is still quite efficient. We know this because we got the reply to our query within moments. They have advertised their affiliate program as well which is a different feature than other VPN Service providers. Users get 40%-100% commission on these affiliate programs if they are able to channel sales towards the service.
Privacy & Security
Their privacy policy is not out of this world. They keep logs for up to 72 hours and these logs contain information of IP addresses, start and finish time of activity and even email addresses with which the user has logged in. In case of a subpoena they say they will contact the Modovan authorities but we believe that might still not be a big problem.
256-bit encryption on protocol is what we are mostly looking for but their service does not offer that. Currently they are only offering 128-bit encryption and for some users even that is fine.
The Process of Signing up
To avail the 30-minute/day free trial we had to get registered to the service. And to get registered, we first downloaded and then installed the VPN client. the registration was only a requirement of a simple email address and a password.
This is how we got registered to the free trial but right after that we received a surprise of a complete 15-day free service of PremiumVPN. But we must remind you that you will have to give some extra information when you decide to actually purchase the service.
Bitcoin payment method ensures privacy but they didn't have it included in the payment options which were otherwise also very limited.
The Windows VPN client
The windows VPN client is clean, crisp and very simple. Once launched, you will notice an On/Off 'Power button' right in the middle so that it is easily noticeable. And likewise changing the server locations is also a simple and easy process.
.
And you can see below that you can easily choose the protocol that you want for your connection.
OpenVPN is provided in 2 versions – the UDP and TCP. The user can select either easily. However we have noticed technical difference between the two therefore we thinkTCP is slower than the other.
Speedtest Results
With our UK Broadband connection at 10Mbps we performed a speed test.
Here noVPN is used
Here a VPN is used and is connected to server in UK
Here VPN is used and is connected to a serverin Netherlands
We would like to mention two things here – One, that P2P downloading can only be done when connected to the Netherlands server and secondly that there are services which offer better speeds, but this is still a good service.
Other Platforms
Kepardhas VPN platforms for Android as well as for Windows. Detailed instructions are also given to configure browser on Linux, Windows and OSX with different protocols. You can find instructions to set up android app manually as well.
Android
Below is how you get registered on the Android app of Kepard
Connecting to the VPN server with this Android app is as simple as ABC. You just fill in a couple of spaces and hit 'Register.' It is really as simple as that.
Your connection settings for Windows Client will be automatically used to connect on the Android app. Furthermore, the clients on both Windows and Android are identical which make it possible to easily connect through both platforms. You won't find this feature with any other provider.
Speedtest Results
Here are results of the speed test
Hereno VPN is used
HereVPN is used while being connected to serverin UK
  Here VPN is used while being connected to serverin Netherlands
The results are obvious and cannot be ignored.
Result
Positive Points
Provider offers 15-day free trial

No restriction on speed or browsing

The user can choose between UDP and TCP versions of OpenVPN

P2P downloading is allowed but only when connected to the Netherland server.

Windows and Android app are identical and very easy to use.

Both can be easily set up.
Doubtful Features
We want no logs and this company keeps for up to 3 days. So we didn't like this factor so much.

We want 256-bit encryption but they offer 128-bit encryption.

They ask for quite a bit of information at the time of signing up.
There was nothing that we really disliked in the service.
The service of Kepard is amongst the best ones and therefore we don't have much to say against them. The things that we really liked are the VPN clients for both Windows and Android. We did try connecting through our phone and there was absolutely no problem in that. They also have a 15-day trial which allows the user to aptly check out the service before making a wise decision. Their yearly package is really neat and cheapest amongst many others. This service definitely gets our recommendation. 
Conclusion
Kepard is doing a pretty good effort and they're trying so hard to deliver a good service and achieve their goals of offering a secure Internet connection and online freedom. Many users love the Kepard unlimited bandwidth VPN and the freedom to switch between servers anytime they like.
If you want to save your time and looking for a hassle free VPN service, Kepard is highly recommended for you. If you're easily confused about choosing the correct VPN package for you, we recommend starting with 1 month plan, if you like the service you can renew for 1 year to get highest Kepard VPN discount.