Launching SMOKE: the best VPN tunnel
The only working VPN behind the toughest firewalls
$10/ month VPN account try it for 3 days FOR FREE
b.VPN gives you the chance to try out its premium VPN service for free
No annoying ads, no need to provide your credit card details. Just like paid users, you will enjoy all these awesome features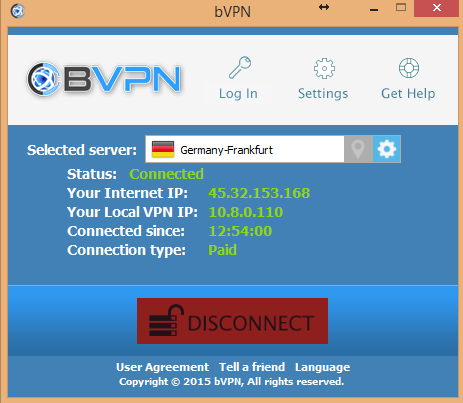 1.      Unlimited access to b.VPN network of express speed servers
2.      Unlimited bandwidth
3.      P2P allowed
4.      Two simultaneous VPN connections
5.      Apps for all major operating systems
6.      L2TP/IPsec and OpenVPN (TCP, UDP, SSH & SMOKE) protocols
7.      DNS leak protection
8.      No usage logs are kept
9.      24x7x356 Technical support
How to Get It?
Go to trial.bvpn.com
Click "Invitation" button.
Insert a valid email address and click "Submit".
Go to your inbox where you will receive a voucher code.
Register for an account at the link below:
https://www.barqspeed.com/en/accounts/quickregister/
Go to your inbox where you will receive an activation link. Activate your account and login to your profile page.
Copy and paste the voucher code into the specified field and click "Insert".
Why Do You Need to Start Using VPN Today?
VPN is the most reliable tool for secure, private web browsing, how can this be achieved? VPN lets the user connect to the internet via a servers operated by the VPN provider. All data transmission between your device whether it's a PC, tablet or smartphone and the VPN server you're connected to is highly encrypted and therefore:
·         Your online activity will be hidden from any third party (even your ISP)
·         Your replace your current IP address with another (probably from a different geographic location)
·         Your geographic location will be hidden as well which is not only crucial for your online privacy and security but also will grant you access to any geo-restricted web content
·         You will be protected against possible hacking attacks when using WiFi hotspots in public places.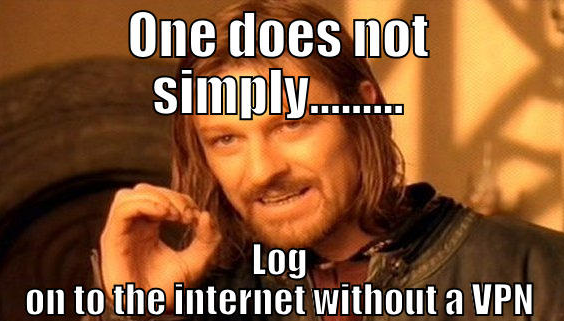 So, privacy is number 1 mission for VPN providers. To guarantee further privacy, b.VPN
Doesn't keep logs of your network traffic
Accepts Bitcion
Furthermore, VPN will allow the users to open blocked websites wherever they are. And unlike proxy, VPN is not set up on a certain browser; it is set up on an operating system meaning that any browser, any application installed on your device and uses requires internet connection will benefit from VPN as well. You won't be able to just open blocked websites but also use any blocked service or app such as VoIP applications and BitTorrent clients.
VPN Blocking
To tighten the grip on internet freedom, some countries such as China, Iran, Syria among others has taken measurements to not only block certain websites and services but also block VPN connections. b.VPN uses cutting edge technology to ensure that connection between user's device and b.VPN servers is double encrypted and cannot be tracked down or interrupted by even the most sophisticated firewall. Thanks to the latest innovation; customized UDP tunnel SMOKE, b.VPN is now the only working VPN in China hassle free.